There seems to be a hole in the wall? 
Sealant Mud can be used to repair wall holes and seal gaps. 
It will be automatically fixed after it is attached to the wall and dried.
Why choose this product?
❶ Environmental protection materials, no pollution, care for your health.
❷ Bring your own cooling, hardening.
❸ Strong plasticity, free to DIY, knead and deform.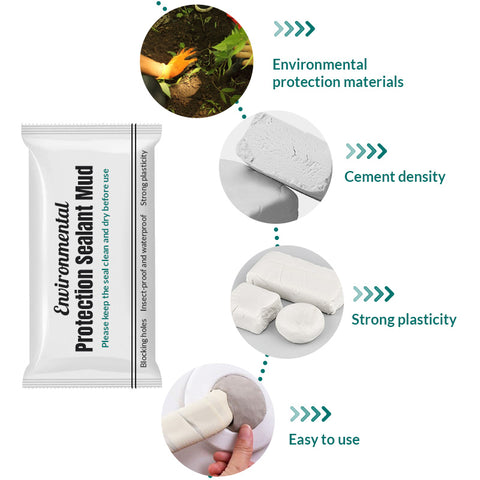 Application range: wall groove filling, air conditioning hole, seam, water pipe filling, etc.
Main Features
☑ Multifunctional Function:
It can prevent mice, mosquitoes, insects, and ants; it can also prevent rainwater from returning to the room; it can also reduce noise.
☑ High-quality Material:
Made of polymer glue + filler powder, this material is non-irritating, non-toxic, and non-corrosive. Easy to use and environmentally friendly, no need to add any other additives, strong and durable, not easy to fall off.
☑ Easy To Use:
Directly tear the package, take out the Sealant Mud namely can block the gap, the filler is connected to various surfaces, used for permanent, non-shrinkage repair.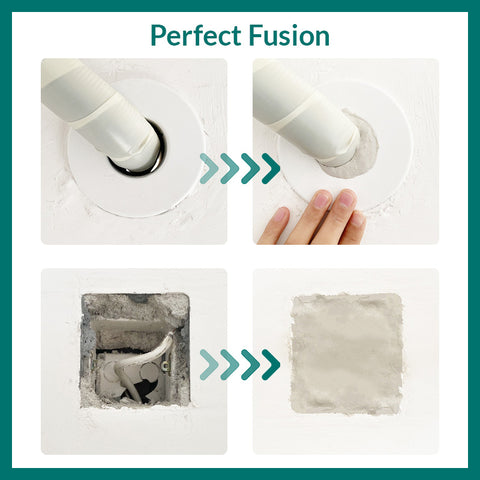 ☑ Perfect Fusion:
It is silver-gray when mixed, which helps to mix with the surface to obtain a consistent appearance. It is fully paintable and dyeable.
Using Methods
Specifications
 Weight
Product Weight: 146G
Package Weight: 153G
Product Size
(L x W x H)
14 × 6 × 2cm / 5.5 × 2.4 × 0.8inches
Package Contents
Environmental Protection Sealant Mud × 1